On Friday, a Russian official accused Ukraine of launching a helicopter strike on a gasoline store on Russian territory, as images of the facility engulfed in flames circulated.
Two Ukrainian military helicopters flew across the border at low altitude on Friday morning, striking the gasoline storage facility and setting millions of gallons of petrol on fire, according to the governor of Russia's Belgorod region.
The Belgorod region, which is located halfway between Moscow and Kharkiv, Ukraine's second-largest city, has served as a gasoline supply base for Russia's invasion of Ukraine.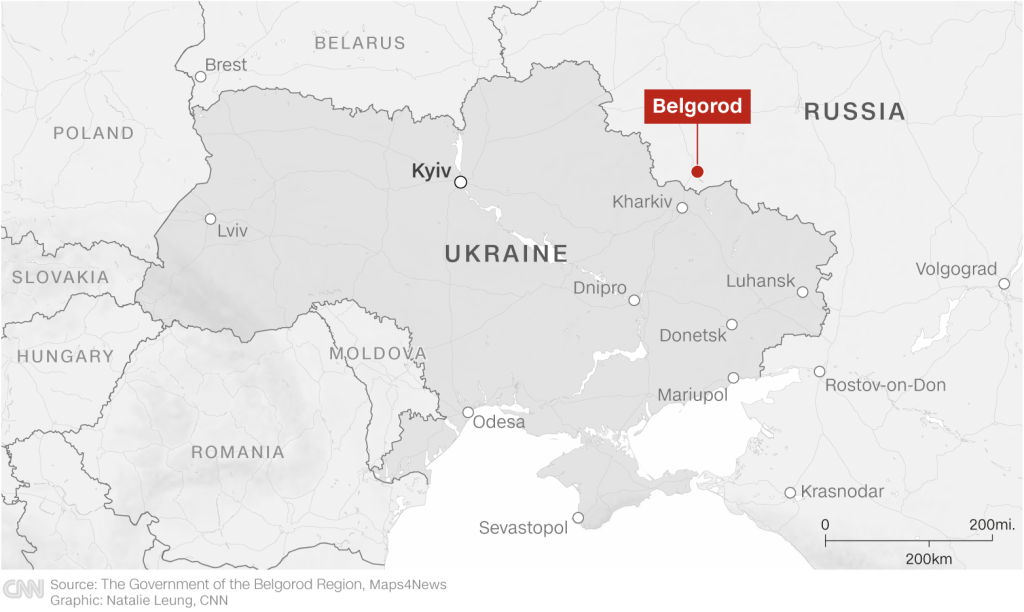 The strike has been reported to Russian President Vladimir Putin, according to Kremlin spokesperson Dmitry Peskov, who warned that the event might stymie current talks between Kyiv and Moscow.
The fire injured two depot employees, but their lives were not at risk.
Ukraine has yet to claim responsibility for the attack, but if it is, it will be the first time Ukrainian aircraft have flown into Russian airspace to attack a target, bringing the fight closer to home for the Russians.