Mary Bowden, an ENT specialist doctor at Houston Methodist Hospital in Texas, has been suspended for spreading harmful and dangerous misinformation about Covid-19 & its treatment process on social media.
Dr. Bowden, who was a recent addition to the hospital's medical team posted a series of tweets praising the anti-parasitic drug ivermectin for Covid-19 treatment in her tweeter handle. The drug is rather recommended to treat parasites such as worms and lice in humans and to de-worm large animals by vets.
US agencies CDC & FDA cautioned people well before that the frug shall not be used for Covid-19 treatment. According to poison centers, the number of several illnesses caused by the drug increased remarkably in recent times.
Along with advocating for the use of ivermectin, Dr. Bowden also found criticizes vaccine mandates on her social media accounts frequently, however, she herself is vaccinated according to the hospital mandate.
Dr. Bowden's attorney Steven Mitby claimed that "the doctor has treated more than 2000 patients with COVID-19″ at her private practice and that none of them have ended up in the hospital. Her early treatment methods work and are saving lives." He also added that "Dr. Bowden is not anti-vaccine," but believes "people should have a choice."
The hospital authorities ordered the suspension saying, "Dr. Bowden, who has never admitted a patient at Houston Methodist Hospital, is spreading dangerous misinformation which is not based in science." They also added, "These opinions, which are harmful to the community, do not reflect reliable medical evidence or the values of Houston Methodist."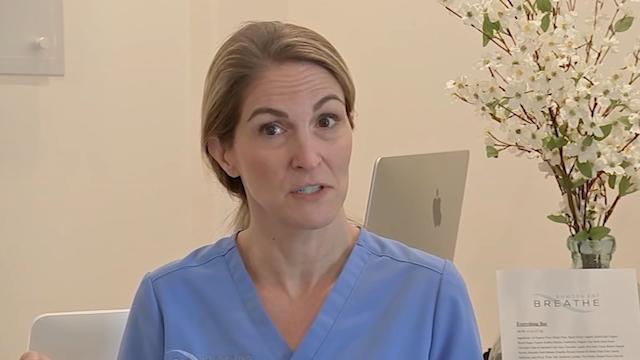 David Lazer, a political science and computer sciences professor at Northeastern University said, "These doctors are taking advantage of the trust in them, they are using the prestige of that term 'doctor' to convey misinformation."
Bottom Line: Houston Methodist Hospital In Texas Suspended An ENT doctor for misinforming people regarding Covid-19 treatment on social media advocating an unapproved drug.