On Thursday, China made a quick tactical move against the trilateral security partnership of the US, UK, and Australia to gain control over the Indo-pacific region by joining a regional economic pact with the nations in the theatre that was ignored by Washington.
The U.S. was trying to build up an alliance network including India and Japan. The latest move was to provide nuclear submarines to Australia to strengthen axis points in the Indo-Pacific region, White House officials said.
China took a move of increasing its economic influence program to the nations in this region called CPTPP, Comprehensive and Progressive Agreement For Trans-Pacific Partnership which was rejected by former President Donald Trump in 2017, a multinational trade agreement.
A number of successive US administrations wanted to have a closer look in Asia, considered as a "rising threat" including aggression of Beijing.
The Obama administration initiatives with mixed success were covered with wars in Iraq and Afghanistan. The Trump administration applied tariffs on Chinese goods where it found India as an ally against China in the Indo-Pacific security alliance.
The Biden administration is aiming for competition with China and Russia rather than involving in global counter-terrorism actions as it pulled out troops from Afghanistan.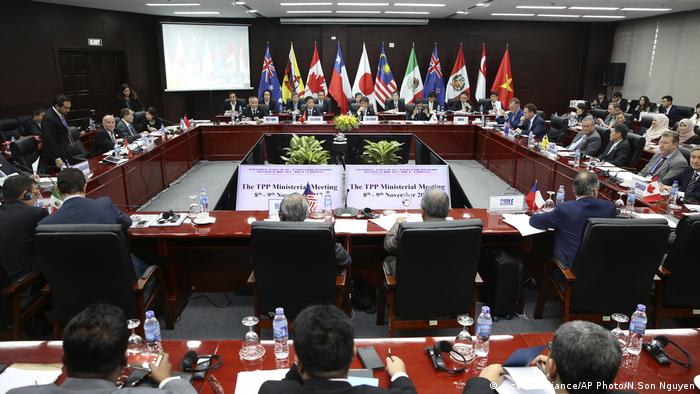 As if, their strategy to provide nuclear submarines to Australia is criticized by China as "extremely irresponsible" and "outdated Cold War zero-sum mentality," however, US officials claimed the submarines are "not armed with nukes." France also slammed the deal as a "stab in the back" as Australia rejected a multibillion-dollar submarine deal with France.
Bottom Line: China replied promptly with its own economic program CPTPP in Indo-pacific theatre against the US deal to provide Australia with nuclear submarines to strengthen its hold in this region.