A Russian citizen was killed by a tiger shark off the coast of Egypt. The man named V Yu Popov was swimming at Dreams Beach Resort in the city of Sharm El Sheikh. The tiger shark was later captured and killed by the locals, as per the Egyptian authorities. Video of Popov circulated on social media which caught the attention of people after which the Egyptian authorities closed the 46-mile radius and declared it off-limits.
Shark Attack Caught On Camera
The 23-year-old Vladimir Popov, along with his family members went to the beach to relax and spend some time under the sun. Popov went inside the water and started swimming when he was suddenly attacked by a tiger shark. It took the shark 20 seconds to slaughter Popov and take him away.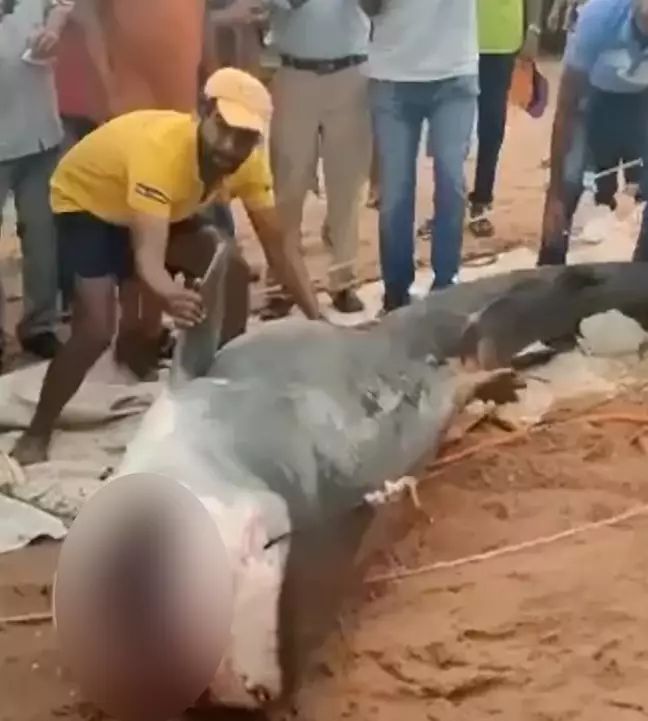 Locals Killed The Shark
Later on, videos started popping up where Egyptian locals could be seen dragging a shark off the shore and hitting it with iron rods. The animal was dragged out from the sea in a fishing net and was beaten badly in revenge, the Egyptian authorities later confirmed.